Press Release Details
Futurebud International awarded a contract for Automatic Weather Station and Electrical Prospecting System for the Dominican Republic
 Futurebud International has been awarded a procurement contract by Japan International Cooperation System (JICS). This Japan's Non-Project Grant Aid for Provision of Japanese SME's Products provides Automatic Weather Stations and Electrical Prospecting System for the Dominican Republic, who is prone to natural disasters such as hurricanes and earthquakes. The provision of these products is expected to contribute to building a disaster-resistant country by improving the accuracy of collected data on weather, geological layer and subterranean water vein indispensable for disaster prevention.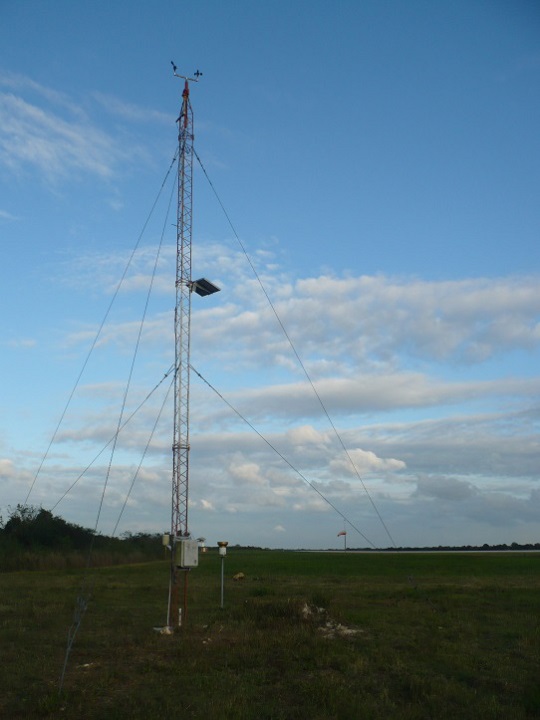 Automatic Weather Station
 Data is collected from meteorological observation devices, including anemometer, pyranometer, thermometer and hygrometer, installed on the weather observation tower and from rain gauges installed on adjacent poles. The collected data is transmitted to observatory by radio wave. The electricity necessary to collect and transmit data is sourced from solar energy generated from solar panels.
---
 Project Description
Client
Oficina Nacional de Meteorologia
Instituto Nacional de Recursos Hidráulicos , the Dominican Republic
Principle Contractor
Japan International Cooperation System
Supplying Products
Automatic Weather Station (14 sets)
Electrical Prospecting System (1 set)
---